Location
Location Cross
Contract
Training Programme
More details
Benefits
Video reports

These are your colleagues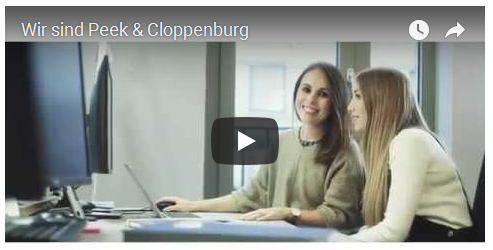 We are top employers




Abiturientenpro­gramm zum Handelsfachwirt (m/w/d)
Ausbildung oder Studium? Praxis oder Theorie? Auf jeden Fall Karriere machen! Das Abiturientenpro­gramm bei P&C bietet dir all das. Das bedeutet für dich: flexibel bleiben und trotzdem planvoll Karriere machen. Und zwar von Anfang an mit hervorragenden Karriereperspek­tiven, einem netten Team und einem starken Arbeitgeber an deiner Seite.

In unserem Abiturientenpro­gramm machst du im ersten Schritt die Ausbildung zum Kaufmann im Einzelhandel (m/w/d), danach qualifizierst du dich für eine von drei Möglichkeiten: die Weiterbildung zum Handelsfachwirt (m/w/d), ein berufsbegleitendes BWL-Studium oder ein Vollzeitstudium im Bereich Mode- und Designmanagement.
WAS DICH ERWARTET
Kunden beraten, verkaufsfördernde Maßnahmen umsetzen, Warenbestände prüfen und die Abteilung managen
Durchlaufen aller Abteilungen und Kennenlernen des ganzen Verkaufshauses
WAS DU MITBRINGST
Vollabitur oder volle Fachhochschulreife
Eine offene, kommunikative Persönlichkeit
Begeisterung für Mode und Menschen
Motivation und Engagement
WAS WIR BIETEN
Eine ausgezeichnete Ausbildung
Einen sicheren Arbeitsplatz bei einem der Top Arbeitgeber Deutschlands
Sehr gute Entwicklungsmöglichke­iten im Unternehmen
Persönliche und professionelle Weiterbildung
Abwechslung, Vielfalt und ein starkes Teamgefühl
Fachwissen, z. B. über Warenkunde und Warenpräsentation
Wechselnde Gesundheitsangebote
Mitarbeiterrabatt in P&C Verkaufshäusern
BEGINN Jedes Jahr am 1. August │ DAUER 3 Jahre │ STANDORT In einem unserer Ausbildungshäuser │ ANSPRECHPARTNER Anja Hochhaus, Human Resources
Four steps to a successful application
1

PREPARE ALL THE NECESSARY DOCUMENTS

2

UPLOAD THE DOCUMENTS TO THE APPLICATION FORM

3

A CONFIRMATION E-MAIL WILL BE SENT TO YOUR E-MAIL ADDRESS

4

PLEASE NOTE: IT MAY TAKE A LITTLE LONGER FOR US TO GET BACK TO YOU WITHIN BUSY APPLICATION PERIODS.
Required documents
Curriculum vitae
Certificates
Cover letter
Photo
Similar jobs
You may also be interested in these vacancies from our job board.