Location
Immermannstr. 40
40210 Düsseldorf
Contract
Training Programme
More details
Benefits
Video reports

These are your colleagues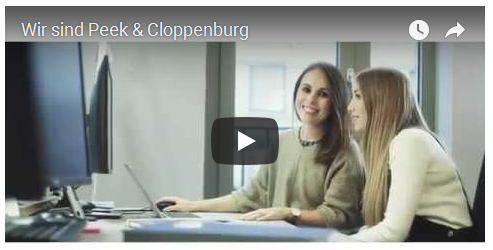 We are top employers




Ausbildung zum Fachinformatiker Anwendungsentwic­klung (m/w/d)
Werde Teil der Peek & Cloppenburg Unternehmensgruppe mit Sitz in Düsseldorf und starte deine Ausbildung bei unserer Tochtergesellschaf­t, der Fashion Digital GmbH & Co. KG. Die Fashion Digital ist unser zentraler IT-Dienstleister, der sämtliche IT-Services entlang der P&C-Wertschöpfungskette verantwortet. Gemeinsam mit dir möchten wir unser Unternehmen voranbringen, innovative Lösungen entwickeln und Neues gestalten. Bei uns wirst du zum echten IT-Profi und legst den Grundstein für deine Karriere bei P&C!
WAS DICH ERWARTET
Im Rahmen deiner Ausbildung durchläufst du alle Bereiche unserer IT-Abteilung uns lernst die Softwarelösungen mit modernen Werkzeugen zu entwickeln
Du lernst bestehende Software-Anwendungen mit ergonomischen Bedienoberflächen zu modifizieren sowie Hard- und Software zu installieren und IT-Systeme und Rechnernetze zu administrieren
Dazu testest und dokumentierst du IT-Anwendungen und schulst Anwender
WAS DU MITBRINGST
Mittlere Reife, Berufsfachschu­labschluss in Informatik oder Abitur
Gute Noten in Englisch und Mathematik
Kreativität, logisches Denken und schnelle Auffassungsgabe
Begeisterung für Informationstechno­logie, Software und Menschen
Eine offene, kommunikative Persönlichkeit
Motivation, Engagement und Begeisterungsfähig­keit
WAS WIR BIETEN
Eine ausgezeichnete Ausbildung in einem zukunftssicheren Berufsfeld
Beste Übernahmechancen und sehr gute Entwicklungsmöglichke­iten im Unternehmen
Abwechslung, Vielfalt und ein starkes Teamgefühl
Fachwissen, z.B. über Softwareentwicklung und Informationstechno­logie
Persönliche und professionelle Weiterbildung
BEGINN Jedes Jahr am 1. August │ DAUER 3 Jahre │ STANDORT Düsseldorf │ ANSPRECHPARTNER Anne Brockerhoff, Human Resources
Four steps to a successful application
1

PREPARE ALL THE NECESSARY DOCUMENTS

2

UPLOAD THE DOCUMENTS TO THE APPLICATION FORM

3

A CONFIRMATION E-MAIL WILL BE SENT TO YOUR E-MAIL ADDRESS

4

PLEASE NOTE: IT MAY TAKE A LITTLE LONGER FOR US TO GET BACK TO YOU WITHIN BUSY APPLICATION PERIODS.
Required documents
Curriculum vitae
Certificates
Cover letter
Photo
Similar jobs
You may also be interested in these vacancies from our job board.