Location
Berliner Allee 8
40212 Düsseldorf
Contract
student jobs / seasonal work
More details
Benefits
Video reports

These are your colleagues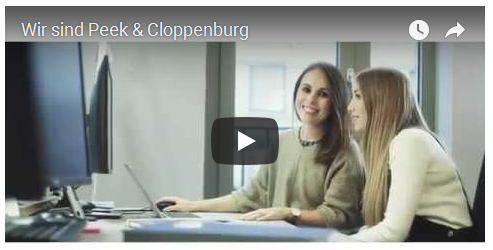 We are top employers




Fitting Models (m/w/d)
Kreativ, international, schnell. Werden Sie Teil der Peek & Cloppenburg KG mit Sitz in Düsseldorf und starten Sie Ihre Karriere bei unserer Tochtergesellschaf­t, der International Brands Company. Das Unternehmen verantwortet die kreative und technische Produktentwicklung, die Produktbeschaffung sowie die Vermarktung zahlreicher Modemarken. Hierzu gehören u. a. Christian Berg, Jake*s, Joseph Janard, McNeal, Montego, Paul Rosen und Review. Gemeinsam mit Ihnen möchten wir für unsere Kunden die neuesten Trends aufspüren und attraktive Kollektionen kreieren.

Für unsere Zentrale in Düsseldorf suchen wir ab sofort Fitting Models (m/w/d) mit folgenden Größen zur Passformkontrolle unserer Kollektion:
Konfektionsgröße 34, 36, 38, 42, 44, 48 und 50 bei Damen
Konfektionsgröße 50 bei Herren
WAS SIE ERWARTET
In unseren Entwicklungsbüros in Düsseldorf probieren Sie in Anwesenheit kleiner Experten-Teams unsere Musterteile an, so dass unsere Produktentwickler Rückschlüsse auf Passform und Bequemlichkeit ziehen können.
WAS SIE MITBRINGEN
Sie sind zeitlich flexibel und zudem entsprechen Ihre Körpermaße den unten aufgeführten Primärmaßen. Geringfügige Abweichungen können möglich sein.
WAS WIR BIETEN
Kultur-, Sport- und Gesundheitsangebote
STANDORT Düsseldorf │ EINSTELLUNG nach Terminvereinbarung │ ANSPRECHPARTNER Manuela Lapin, Human Resources
Four steps to a successful application
1

PREPARE ALL THE NECESSARY DOCUMENTS

2

UPLOAD THE DOCUMENTS TO THE APPLICATION FORM

3

A CONFIRMATION E-MAIL WILL BE SENT TO YOUR E-MAIL ADDRESS

4

PLEASE NOTE: IT MAY TAKE A LITTLE LONGER FOR US TO GET BACK TO YOU WITHIN BUSY APPLICATION PERIODS.
Required documents
Curriculum vitae
Certificates
Cover letter
Photo
Similar jobs
You may also be interested in these vacancies from our job board.