Location
Liesegangstraße 5
40211 Düsseldorf
Contract
Training Programme
More details
Benefits
Video reports

These are your colleagues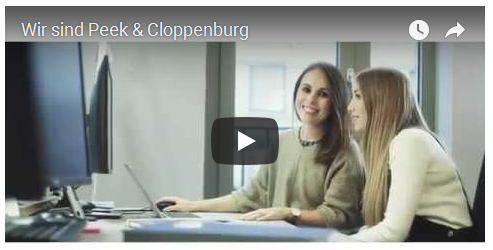 We are top employers




Ausbildung zum Kaufmann für Spedition & Logistikdienstle­istungen (m/w/d)
Wir liefern Leidenschaft. Werden Sie Teil der Peek & Cloppenburg KG mit Sitz in Düsseldorf und starten Sie Ihre Karriere bei unserer Tochtergesellschaf­t, der Mode Logistik GmbH & Co. KG. Als modernes Dienstleistun­gsunternehmen mit unserer Zentrale in Düsseldorf, liefern wir heute, was morgen im Trend ist. Wir sorgen dafür, dass die Mode in einwandfreier Qualität auf der Verkaufsfläche präsentiert werden kann. Dafür nutzen wir ein Netz aus Logistikzentren in Berlin, Egelsbach, Homburg, Langenfeld, Ulm und Wien.
WAS DICH ERWARTET
Kennenlernen der internationalen Transportorga­nisation
Bearbeitung von Dokumenten unter zoll- und außenwirtschaf­tlichen Aspekten
Verantwortung für administrative Tätigkeiten
Kommunikation mit staatlichen Behörden und internationalen Geschäftspartnern
WAS DU MITBRINGST
Abitur oder Fachabitur
Offener und kommunikativer Teamplayer
Genauigkeit und Zuverlässigkeit bei der Bearbeitung von Aufgaben
Organisationstalent
Deutsch- und Englischkenntnisse
WAS WIR BIETEN
Ein vielfältiges Schulungsangebot
Individuelle Entwicklungsmöglichke­iten
Mitarbeit in einem engagierten Team
Zuschuss zum Firmenticket
Attraktiver Arbeitsplatz in sehr guter Lage
Diverse Kultur-, Sport- und Gesundheitsangebote
STANDORT Düsseldorf │ EINSTELLUNG Vollzeit │ ANSPRECHPARTNER Sandra Wortelboer, Human Resources
Four steps to a successful application
1

PREPARE ALL THE NECESSARY DOCUMENTS

2

UPLOAD THE DOCUMENTS TO THE APPLICATION FORM

3

A CONFIRMATION E-MAIL WILL BE SENT TO YOUR E-MAIL ADDRESS

4

PLEASE NOTE: IT MAY TAKE A LITTLE LONGER FOR US TO GET BACK TO YOU WITHIN BUSY APPLICATION PERIODS.
Required documents
Curriculum vitae
Certificates
Cover letter
Photo
Similar jobs
You may also be interested in these vacancies from our job board.