Location
Berliner Allee 2
40212 Düsseldorf
Contract
Permanent Contract full-time
More details
Benefits
Video reports

These are your colleagues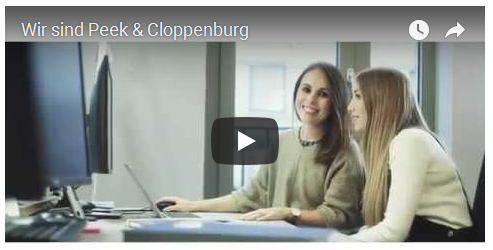 We are top employers




Online Marketing Analyst (m/w/d)
Bei Peek & Cloppenburg vereinen wir vieles, was man so nicht unbedingt erwartet: Wir sind nicht nur Modehändler, sondern leisten von Design und Produktion unserer Eigenmarken bis zur Warenpräsentation alles selbst. In rund 140 Verkaufshäusern und unseren Unternehmenszen­tralen in Düsseldorf und Wien geben über 16.000 Mitarbeiter verschiedenster Fachrichtungen jeden Tag ihr Bestes – und das für Märkte in 15 Ländern. Dadurch erwarten Sie bei uns eine besondere Vielfalt und sicher auch neue persönliche Herausforderungen.
WAS SIE ERWARTET
Entwicklung und Durchführung von Customer Journey Analysen
Aufbau von Kundensegmenti­erungen und daraus abgeleiteter Steuerung
Weiterentwicklung der bestehenden Attributionsmodelle
Erstellung von Reports / Dashboards für die einzelnen Marketing Kanäle
CR Optimierungen im Bereich der Online Marketing Kanäle / Onsite Analysen
Unterstützung bei der Jahresplanung und Entwicklung von Business Cases
starke Schnittstelle zum Team Webanalyse und Marketingtechno­logie
WAS SIE MITBRINGEN
Erfolgreich abgeschlossenes Studium (vorzugsweise der BWL/VWL, Wirtschaftsin­formatik, Wirtschaftsmat­hematik oder eines Ingenieurwissen­schaftlichen Studiengangs)
Mindestens 3 Jahre Arbeitserfahrung im Bereich Online Marketing Analyse
Stark ausgeprägte analytische Fähigkeiten und Zahlenaffinität
Weitreichende Kenntnisse von google Analytics, Looker, sowie anderen Analysetools sowie Kenntnisse von google Big Querry, google Data Studio und Tealium von Vorteil
Sehr gute Deutsch- und Englischkenntnisse
Erfahrungen im E-Commerce Umfeld
WAS WIR BIETEN
Vielfältige Projekte in einem der erfolgreichsten Modeunternehmen Europas
Dynamisches Arbeitsumfeld geprägt von Teamorientierung und Eigenverantwortung
Persönliche und professionelle Weiterbildung
Individuelle Entwicklungsmöglichke­iten
Attraktiver Arbeitsplatz in sehr guter Lage
Mitarbeiterrabatt in P&C Verkaufshäusern
Kultur-, Sport- und Gesundheitsangebote
STANDORT Düsseldorf │ EINSTELLUNG Vollzeit │ ANSPRECHPARTNER Christina Hoffmann, Human Resources
Four steps to a successful application
1

PREPARE ALL THE NECESSARY DOCUMENTS

2

UPLOAD THE DOCUMENTS TO THE APPLICATION FORM

3

A CONFIRMATION E-MAIL WILL BE SENT TO YOUR E-MAIL ADDRESS

4

PLEASE NOTE: IT MAY TAKE A LITTLE LONGER FOR US TO GET BACK TO YOU WITHIN BUSY APPLICATION PERIODS.
Required documents
Curriculum vitae
Certificates
Cover letter
Photo
Similar jobs
You may also be interested in these vacancies from our job board.