Location
Immermannstr. 40
40210 Düsseldorf
Contract
Permanent Contract full-time
More details
Benefits
Video reports

These are your colleagues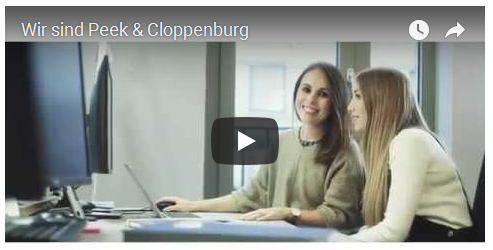 We are top employers




Inhouse Consultant SAP Retail Schwerpunkt Stammdaten (m/w/d)
Werden Sie Teil der Peek & Cloppenburg KG mit Sitz in Düsseldorf und starten Sie Ihre Karriere bei unserer Tochtergesellschaf­t, der Fashion Digital GmbH & Co. KG. Die Fashion Digital ist unser zentraler IT-Dienstleister, der sämtliche IT-Services entlang der P&C-Wertschöpfungskette verantwortet. Gemeinsam mit Ihnen möchten wir unser Unternehmen voranbringen, innovative Lösungen entwickeln und Neues gestalten.
WAS SIE ERWARTET
Support und Weiterentwicklung Support der logistischen Prozessanforde­rungen
Erarbeitung von Lösungskonzeptionen inkl. Development-Requirements zur Realisierung von Kundenanforderungen
Unterstützung bei der Evaluierung, Auswahl und Weiterentwicklung von Fremdsoftware, Zulieferung von Business-Case relevanten Daten
Customizing der Applikation, Konzeption und Durchführung von Funktions-/Beratertests, Unterstützung bei Integrationstests
Mitwirkung bei der Evaluierung, Auswahl und anschließenden Steuerung von Dienstleistern zur externen Unterstützung
Dokumentation­serstellung sowie Durchführung von Kundenschulungen, bis hin zur Überführung in den Betrieb
2nd Level Support im Bereich der Incident- und Problembehandlung, Root Cause Analyse/Problem­management sowie Fehleridentifi­kation inkl. Verantwortung für die vollständige Fehlerbehebung
WAS SIE MITBRINGEN
Auf der Basis eines abgeschlossenen Studiums (bspw. BWL, Wirtschaftsin­formatik, Informatik, oder eine vergleichbare Ausbildung) mindestens zweijährige Berufserfahrung als SAP Modulspezialist IS-Retail – vorrangig für den Bereich Stammdatenmana­gement
Integrationsken­ntnisse zu den angrenzenden Modulen/Funkti­onalitäten zwingend erforderlich
Profunde Kenntnisse notwendig in den Bereichen Lieferantenstamm, Kundenstamm, Betriebestamm, Materialstamm
Praktische Erfahrung im Bereich Einführung des Geschäftspartner­modells sowie Basiskenntnisse in der ABAP Programmierung von Vorteil
Teamfähigkeit, Projekterfahrung und eine sorgfältige, selbständige sowie strukturierte Arbeitsweise
Sehr gute Deutsch- und gute Englischkenntnisse in Wort und Schrift
WAS WIR BIETEN
Vielfältige Projekte in einem der erfolgreichsten Modeunternehmen Europas
Dynamisches Arbeitsumfeld geprägt von Teamorientierung und Eigenverantwortung
Persönliche und professionelle Weiterbildung
Individuelle Entwicklungsmöglichke­iten
Attraktiver Arbeitsplatz in sehr guter Lage
Kultur-, Sport- und Gesundheitsangebote sowie Firmenticket und Corporate Benefits
STANDORT Düsseldorf │ EINSTELLUNG Vollzeit │ ANSPRECHPARTNER Anne Brockerhoff, Human Resources
Four steps to a successful application
1

PREPARE ALL THE NECESSARY DOCUMENTS

2

UPLOAD THE DOCUMENTS TO THE APPLICATION FORM

3

A CONFIRMATION E-MAIL WILL BE SENT TO YOUR E-MAIL ADDRESS

4

PLEASE NOTE: IT MAY TAKE A LITTLE LONGER FOR US TO GET BACK TO YOU WITHIN BUSY APPLICATION PERIODS.
Required documents
Curriculum vitae
Certificates
Cover letter
Photo
Similar jobs
You may also be interested in these vacancies from our job board.