What you should know about applying at P&C
How does the application process work and how do I prepare for the job interview?
These and other questions are answered here. Whether it's tips & tricks for the application or frequently asked questions - you'll find everything you need to know about applying at P&C right here.
Who we are & what sets us apart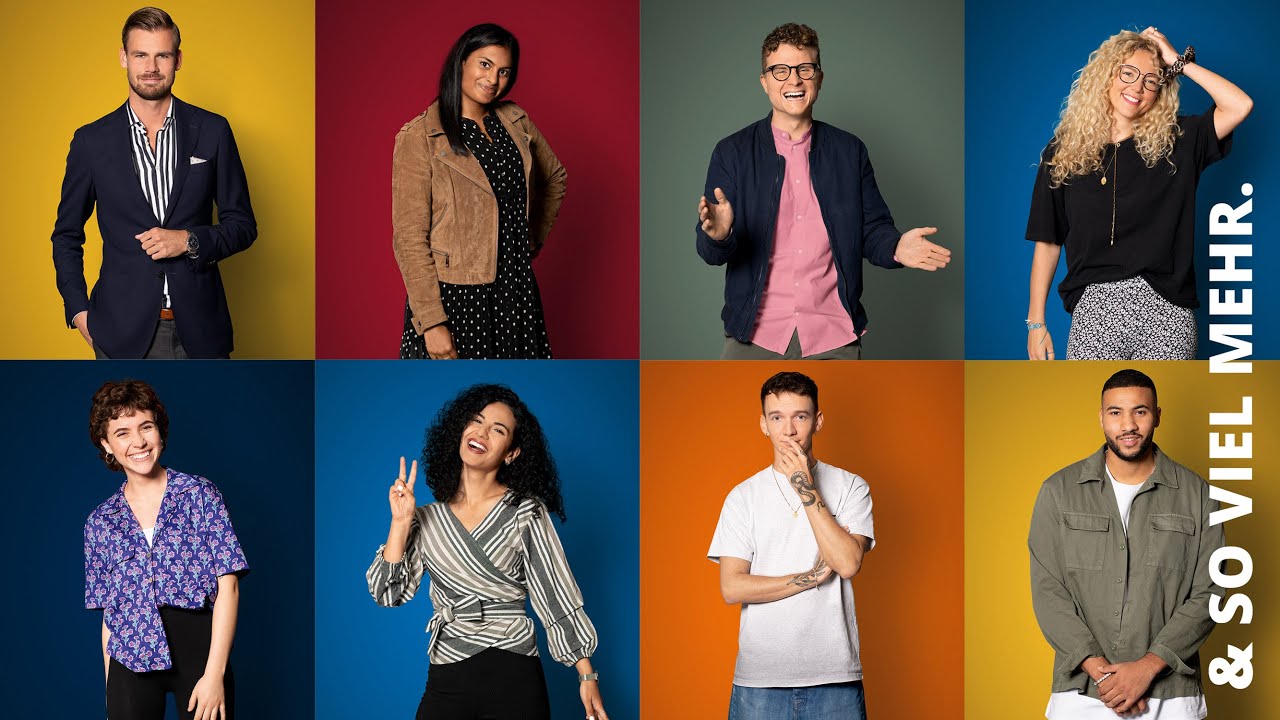 Frequently asked questions
Important information about the application process in our FAQ.
How far in advance should I apply for a job at P&C?
If you are interested in a position at P&C, it is recommended to apply as soon as possible. When a position is posted, you can apply for it.
Do I need a profile to apply online at P&C?
No, you can apply quickly and easily without a registration.
Do I need a photo for my application?
It is up to each applicant to decide whether or not to include an application photo.
Can I send my application documents by post or by e-mail?
As of 2021, we can no longer accept applications that arrive by post or e-mail. Please submit your complete application documents only online via our application system at our career website. All you need to do is select the job you are interested in on our job page and then click on "Apply now".
How long does it take to get feedback after submitting my application?
We try to provide feedback within 10 working days. However, due to the Covid-19 pandemic situation, delays may occur from time to time.
Which communication tool are you using for the online interviews?
We conduct our online interviews via Microsoft Teams. Here we have the option of talking to each other via the microphone and we can see each other via the camera.
Who can I contact if I have questions?
If you have any questions about your application, please contact us by e-mail at karriere@peek-cloppenburg.at or by phone at +43 (0) 800 20 10 41.
Why should I apply for a position at P&C?
Historically grown but always with an eye to the future. We combine tradition with innovation and together we break new ground. With a strong presence in the market, we offer one important thing: security. But there's more. The training and career opportunities at P&C are as diverse as our company. From an internship or part-time job to an apprenticeship, dual study program or direct entry - we offer countless opportunities in diverse departments such as Buying, Sales, Finance, E-Commerce & IT, all the way to HR, Marketing and Sales. The tasks at P&C are diverse, the prospects are promising and challenges are not mastered alone but in a team. In addition, there are other several benefits that go beyond education and a fair salary. These include staff discounts as well as cultural, sports and health offers.
Top Tips from a Recruiter
Our recruiter Karin gives her top tips for applying at P&C.
Preparation is everything
Familiarize yourself in advance with the company and the future tasks at P&C - our website and career blog will help you with that! Also important: obtain information about the fashion industry and current trends.
Find your own words
Write the application documents by yourself and create an individual resume. What you should avoid: ordinary templates from the Internet.
Double-check
Make sure that the texts are without typing and spelling mistakes. A good structure is equally important. Standardized formatting completes your documents perfectly.
Nervous? Don´t worry
Shaking, brittle voice, sweaty hands - it can all happen. Other applicants feel the same way.  Nervousness is completely normal and will not have a negative impact on your application. The interview is an opportunity, not a test. It is a two-way process of getting to know each other so that both sides can form first impressions.
Show who you are
Remain authentic in the interview and do not pretend. Also, select an outfit that makes you feel comfortable.
Address the right person
Address the letter of application always to a specific person. This shows interest and encourages further reading. The contact person can be found on our career page and in the job ad.
Body language is important
By using body language, you can increase your persuasive power. The impression you get of your conversation partner is mainly influenced by your body language. Body language includes eye contact, an upright posture, friendly gestures and facial expressions.
Ask questions!
There is always time for some questions at the end of the interview. Be sure to think about what you want to know. Asking questions shows interest in the company and gives the opportunity to get a better insight into the tasks.
To the application process
Stay up to date
Our social media accounts